See how the AeroFlexx Pak is a better solution.
Our AeroFlexx Pak is made of a flexible material but designed to act like a rigid bottle, combining the best qualities of both in a single solution.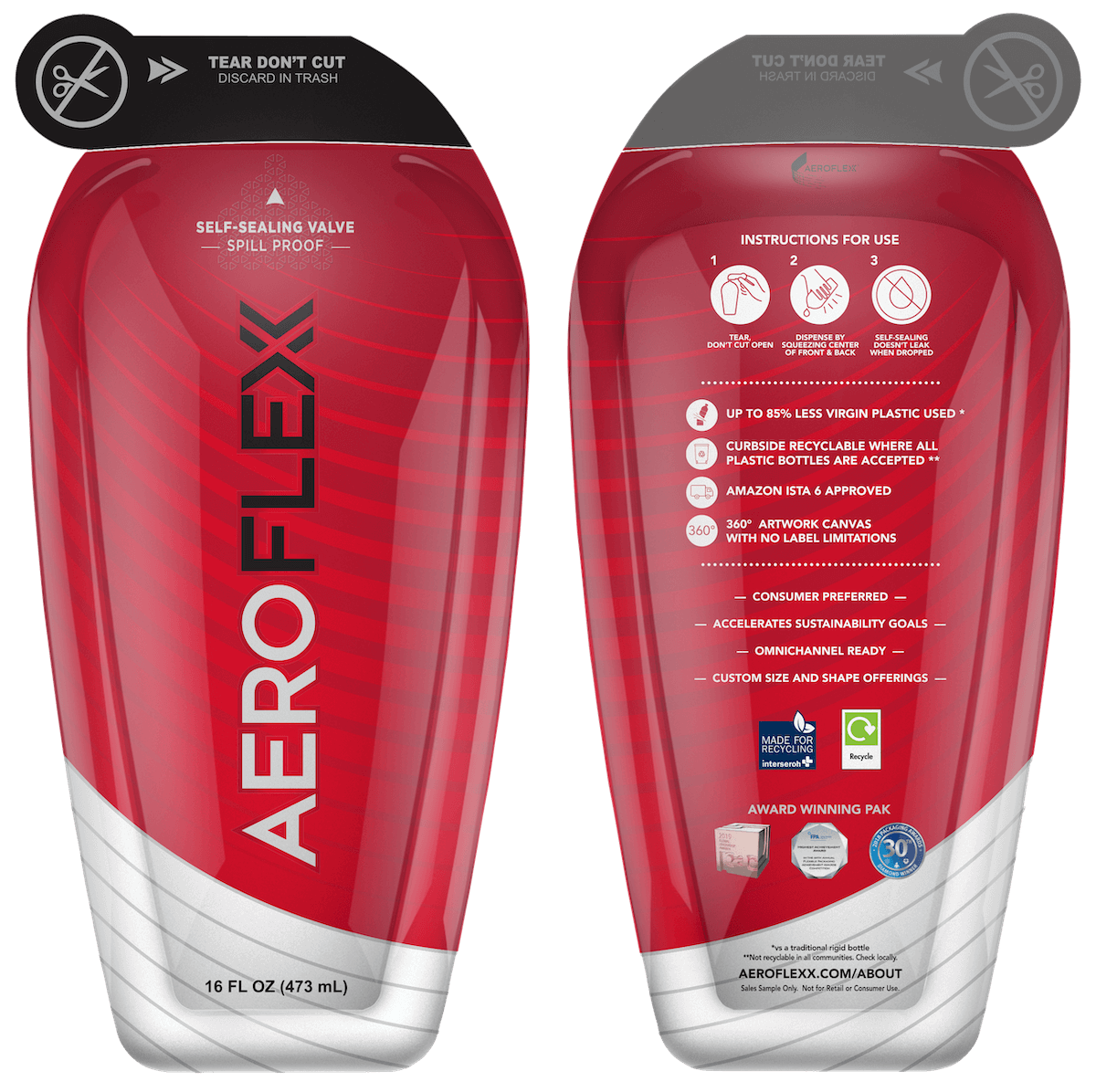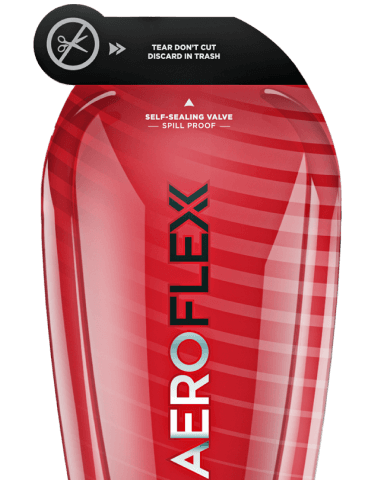 How Our Liquid Packaging Works
Meet us at the intersection of
structure and
flexibility.
At AeroFlexx, we drive innovation, deliver superior packaging, and promote sustainability initiatives. We've taken the best qualities of traditional packaging to create a new, innovative packaging concept that will transform the way both brands and consumers think about liquid packaging of the future.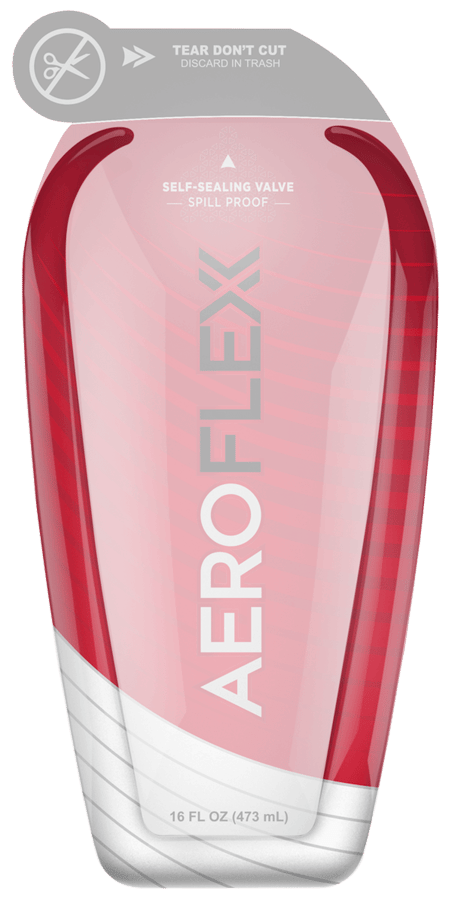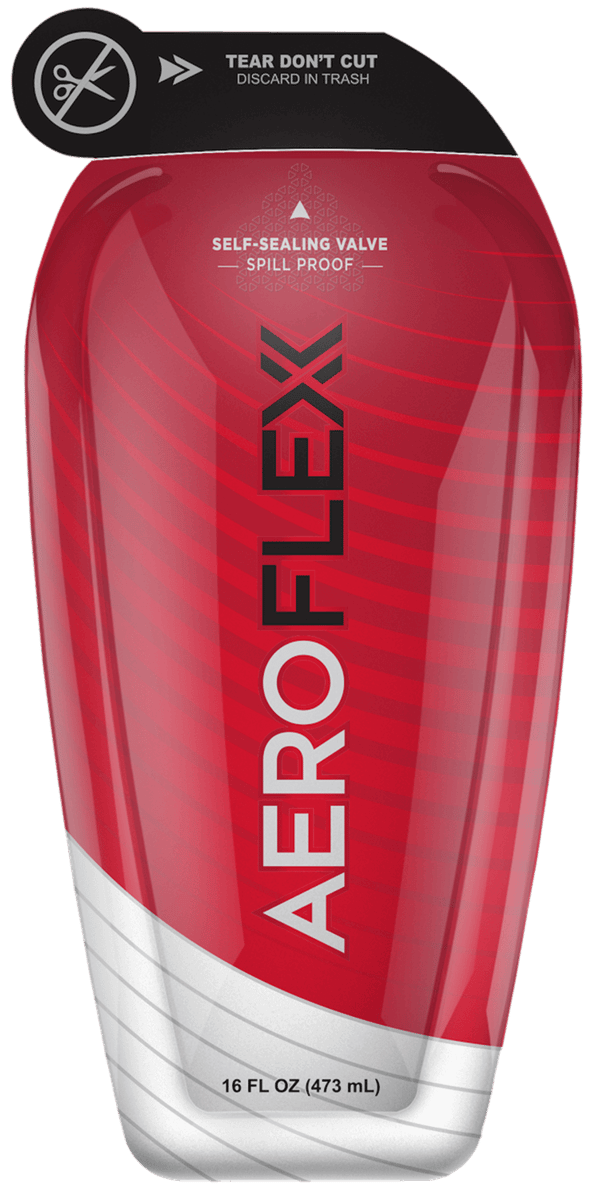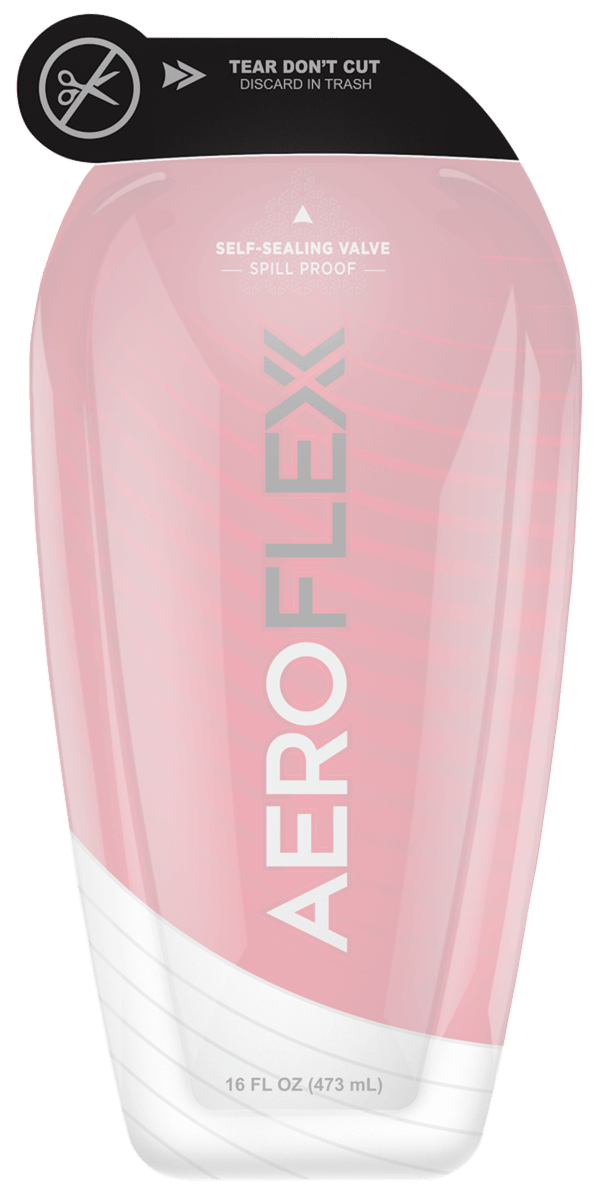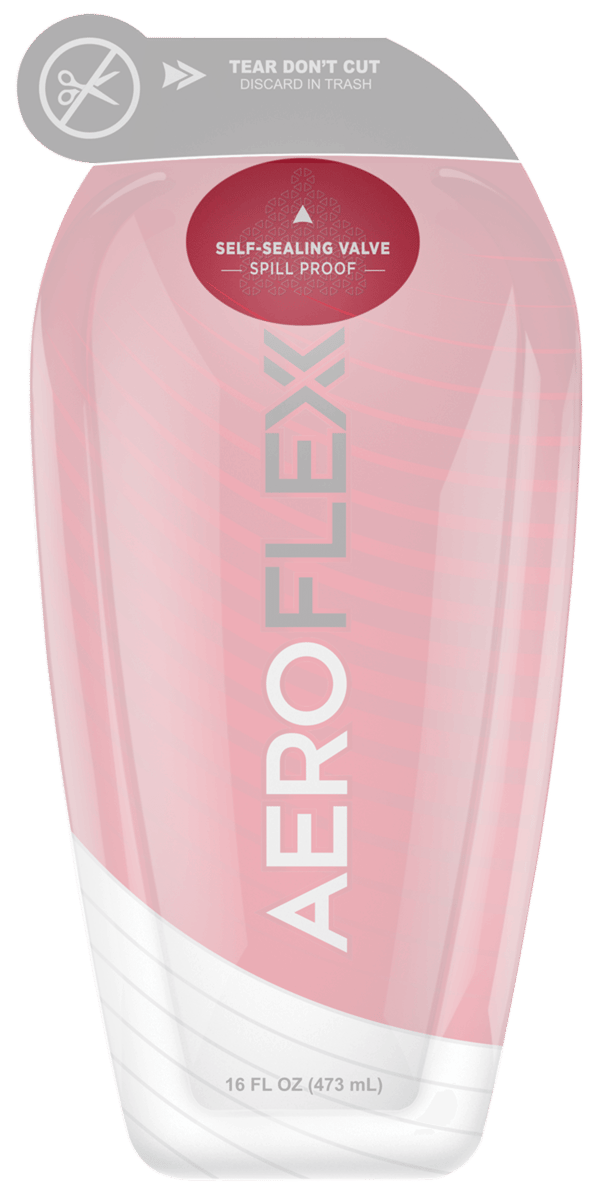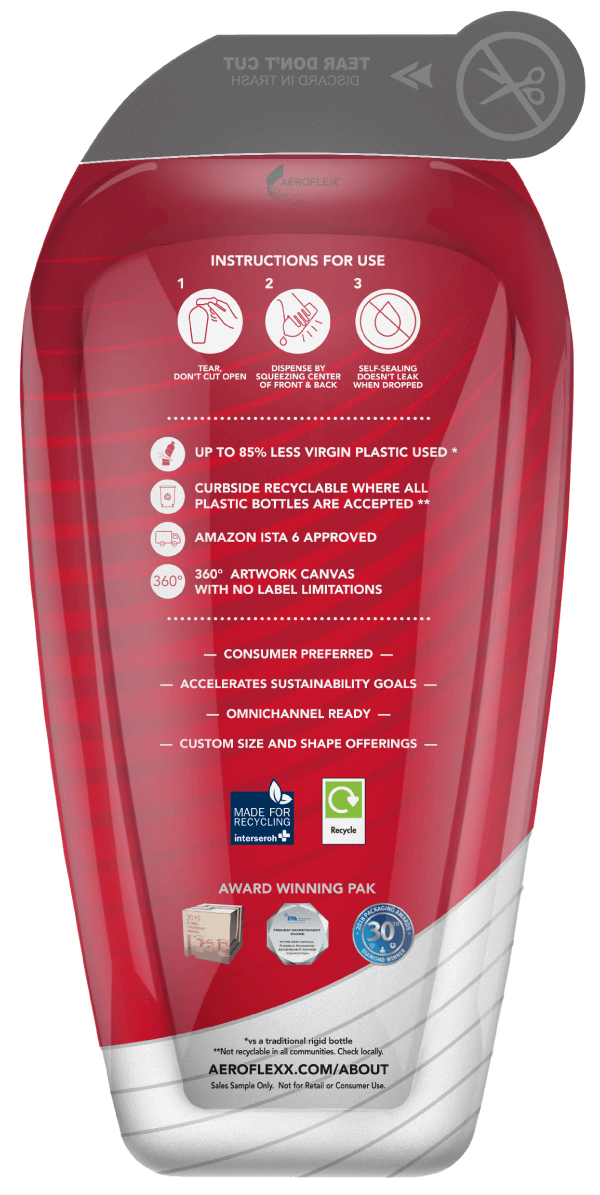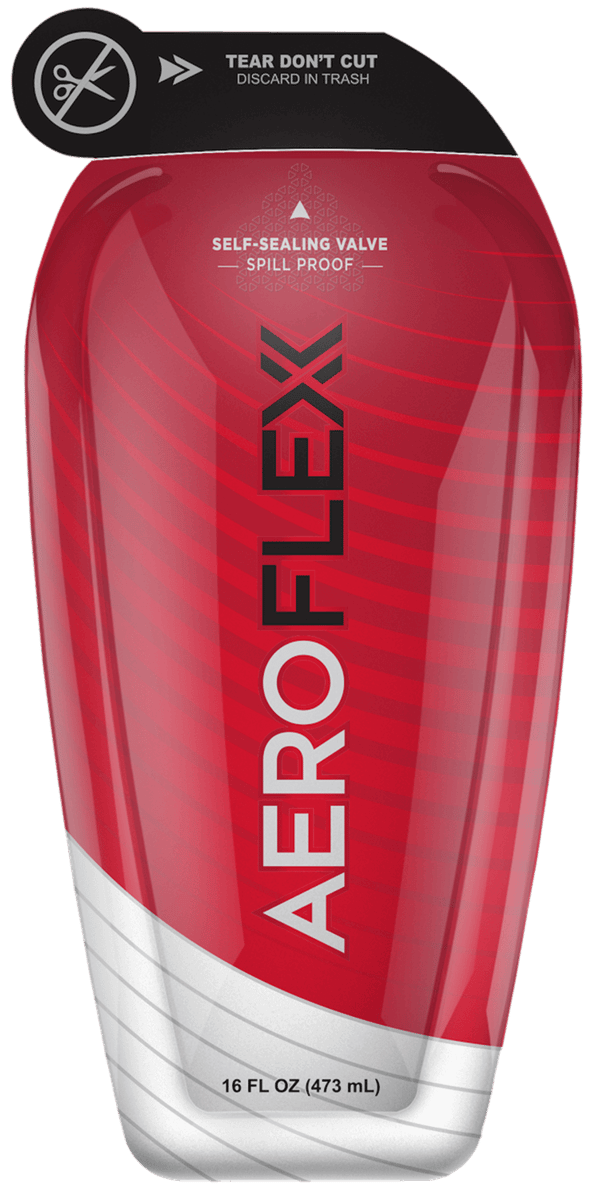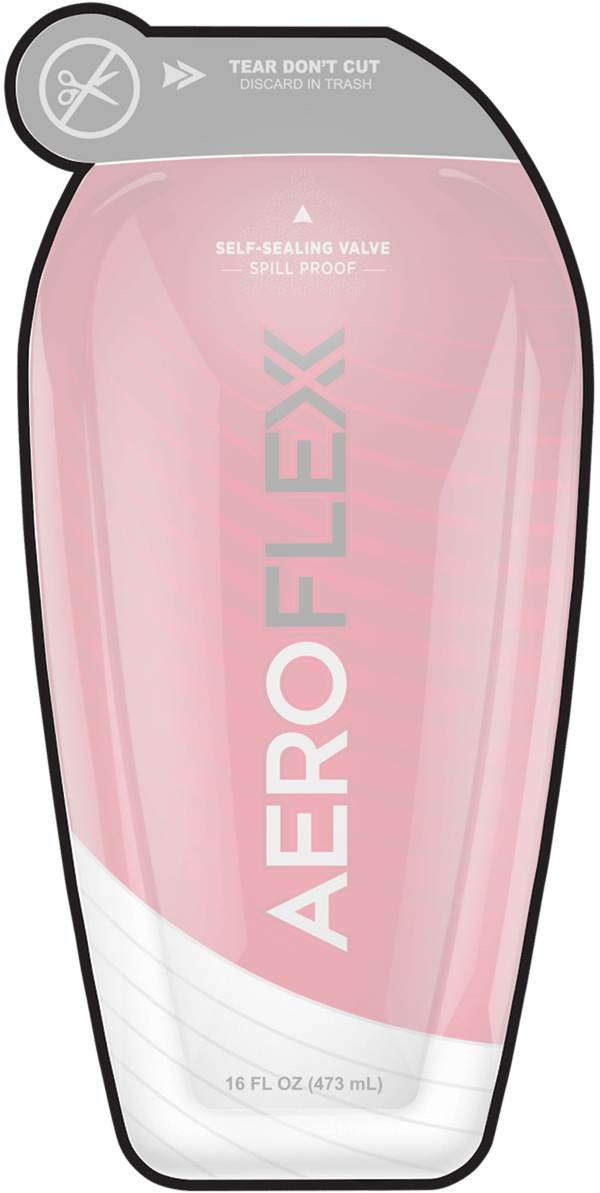 Rigidity
Our airframe technology protects the liquid and ensures AeroFlexx Paks keep their shape, durability, and structural rigidity throughout their entire lifecycle. We use air instead of plastic to create this structure.
Flexibility
Unlike traditional bottles, AeroFlexx Paks are made of flexible material, reducing the plastic used up front and making it easy to squeeze.

Also, unfilled flat packs reduce the carbon
footprint. (Flat packages equal fewer trucks on the road and lower carbon emissions.) Plus, 1.2 million AeroFlexx Paks fit on a standard empty truck compared to 120,000 traditional bottles!
Easy Tear
The AeroFlexx Pak opens with one tear. Now, the consumer experience is easier than ever before with our quick-tear technology. There are no more bulky bottles or cumbersome closures.
Self-Sealing Valve
With the squeeze of one hand, dispense liquid more precisely and cut down on waste. In turn, this enhances the consumer experience. Your customers—and the planet—will thank you.
360-Degree Artwork
All of our liquid packaging offers 360-degree artwork, meaning no label limitations or sacrificing your brand's integrity. On top of that, our AeroFlexx Pak accommodates a variety of design shapes and sizes—no molds, labels, or closures needed.
Omnichannel
Right off the production line, the AeroFlexx Pak is hermetically sealed, tamper-proof, and ready for omnichannel distribution. The AeroFlexx Pak enables prep-free shipping. No extra packing materials are needed. Place it in an envelope or box, and it will arrive in perfect condition.
Our liquid packaging is optimized for omnichannel use. Because we're ISTA 6-Amazon approved for ships in own container (SIOC) and over boxing, our AeroFlexx Paks can be placed in an envelope or box without additional styrofoam or other packing material.
Design Your Own
See your brand come to life. We'll show you exactly how your designs will look on our AeroFlexx Paks.
What Sets AeroFlexx Apart
We do liquid packaging
differently.
When you rethink the way bottles are made, you revolutionize the brand and consumer experience. At AeroFlexx, we're proud to do both as we disrupt packaging innovation in the industry.
Up to 85 Percent Less Plastic
Create a faster, more sustainable method for packing liquids.
Simple, Cost-Effective Shipping
Ship on time—and at a lower cost—with our flat shipping model.
Effortless Customization
With 360-degree brand packaging, you can stand out on shelves.
No Molds Needed
Streamline your production process and save on maintenance costs.
One-Step, Easy Tear
AeroFlexx Paks don't use caps, making them easy for consumers to use.
One-Handed Operation
Dispense every pack's liquid with ease thanks to flexible, squeezable material.

Precision Dispensing
Make each AeroFlexx Pak last longer with dose-by-dose precision.
Getting started has never been easier.
Ready to see what AeroFlexx can do to improve your bottom line? We're here to help.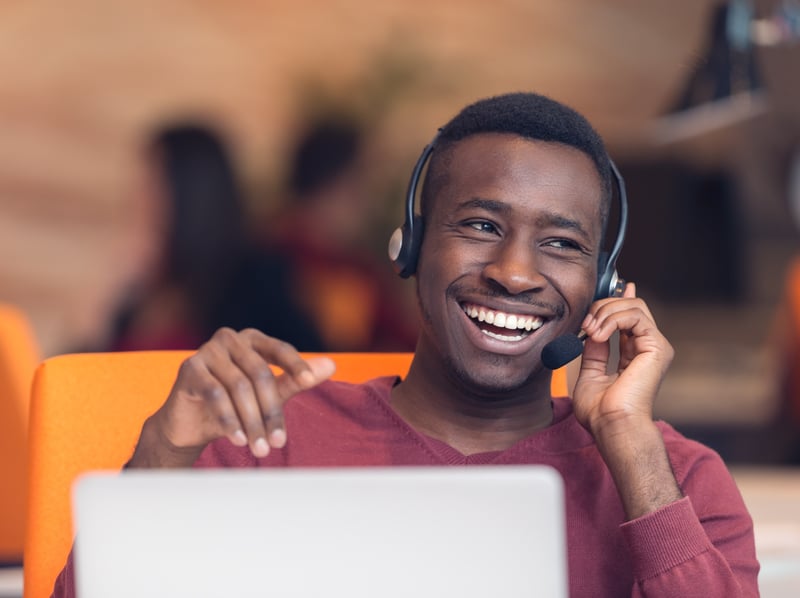 Step 1
Let's Chat!
Our sales team is happy to discuss the viability of your brand and products moving to the AeroFlexx Pak.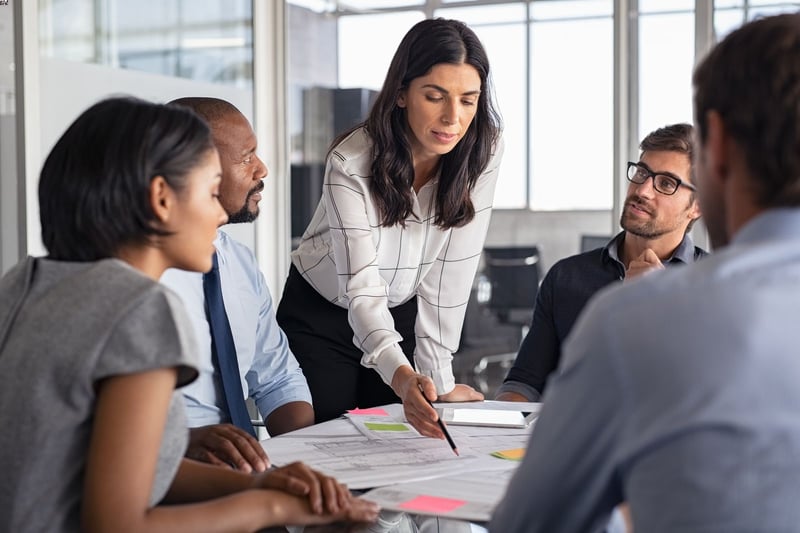 Step 2
Custom Proposal
AeroFlexx uses a custom approach to understand your business needs, economic benefits, sustainability, and brand growth.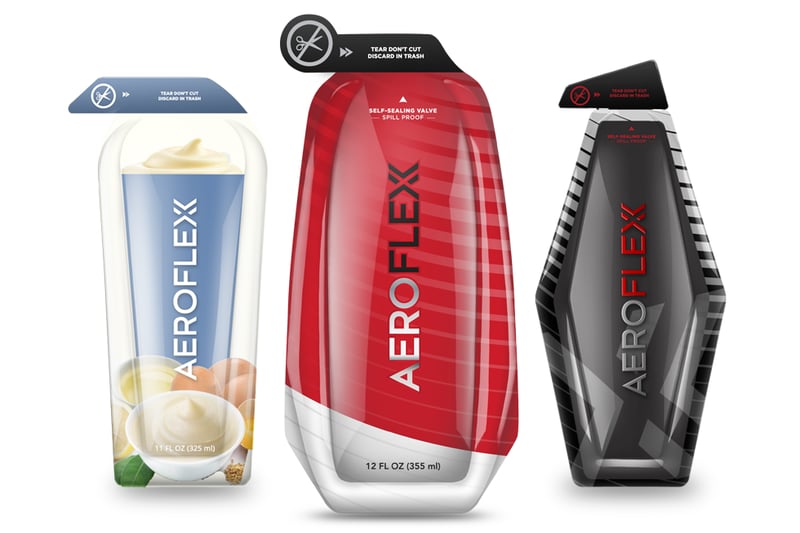 Step 3
Design
Our graphic design team creates a 2D mock-up of what the potential partner's product would look like as an AeroFlexx Pak and sends you samples of products already in the package.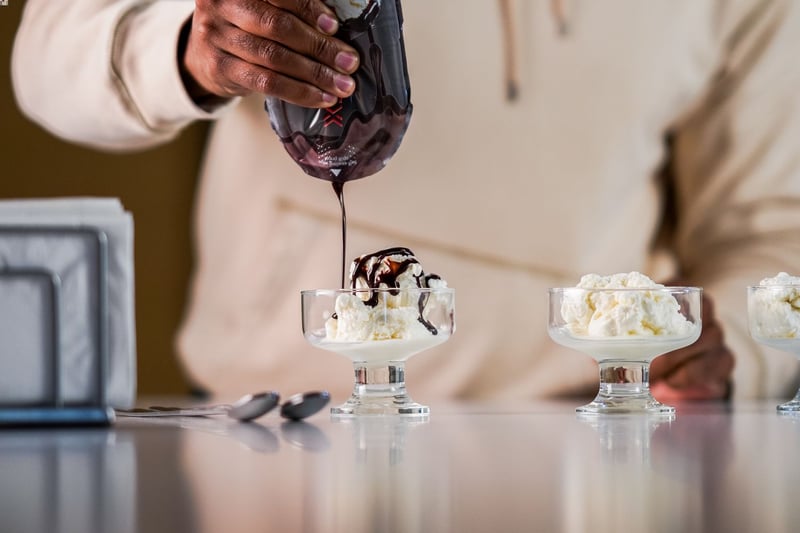 Step 4
Testing
You know your customers best. Let us help by sharing key insights to help your team design artwork, conduct market research, and execute a go-to-market strategy.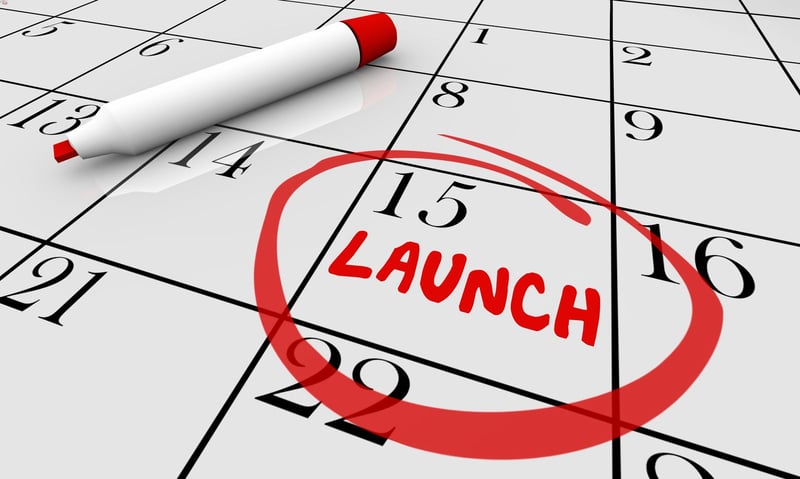 Step 5
Full Launch
You're ready to launch your product in the AeroFlexx Pak!